Timber Floors and Floor Sanding - Water Base Finish Expert
How a Water Base finish expert can Help Renew Your Wood floors instead of Replacement?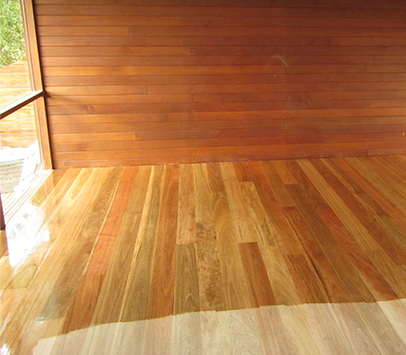 At Combined Timber Floors and Timber Floor Sanding Sydney (Pty) LTD, we often tell our customers that genuine wood flooring might be a costly choice for your home or office, looking after it is not. No matter what sort of damage it has survived, proper treatment by a water base finish expert can make it glow like new. No matter the damage is caused by pointed heels, pets, spills, or furniture, it can have a boring impact on the appearance of your wood flooring. Most of us would think that all these factors have worn out there flooring and it is no more usable any more, but wise people would go for a water-based finish by a reputable company, let us tell you why.
Because most of the water-based surfaces are completely dry clear, the flooring's natural wood colours radiate without giving a yellowish tinge left behind by oil-based coatings.
First of all waterbased finishes offer ultimate protection for your timber flooring.
That sort of coating is also non-flammable.
It is comparatively odourless as compared to other materials.
Moreover, it has a quicker drying out time. The reason behind it is that water is thinner than oil, so it dries swiftly and completely. If you hire a well-reputed water base finish expert, you would obviously get the job done more satisfactorily.
Free Quotes Given Within 24 Hours After Initial Inspection
We specialise in timber floor installation, restoration, sanding and polishing.
Keeping in mind all the above beneficial aspects, our experts at Combined Timber Floors and Timber Floor Sanding Sydney (Pty) LTD provide both versatilities along with style and safety. In most cases, our experts have no need for stripping. Moreover, our raw materials and all the products used in the whole process are eco-friendly. All the materials we use in our projects are nontoxic and safe for the environment. As mentioned earlier all our finishes are applied with water base materials that are non-yellowing, adding to the everlasting look of the finish.